Monthly Archives:
November 2011
This is a great place to start if you want to build your own. www.blueskyrc.com They have 3, 4 and 6 rotor parts. You can go over to www.rcgroups.com for all the info you'll need to build one.
From having a lot of work done. Unfortunately 200 miles into the break-in after the rebuild we had a little problem with a rocker arm and a valve hitting a piston. The guys at Ducati Austin honored their warranty and after about $4k worth of parts and labor I got the bike back in perfect condition for $0.00. This is a pic from the day I bought it, I LOVE this bike.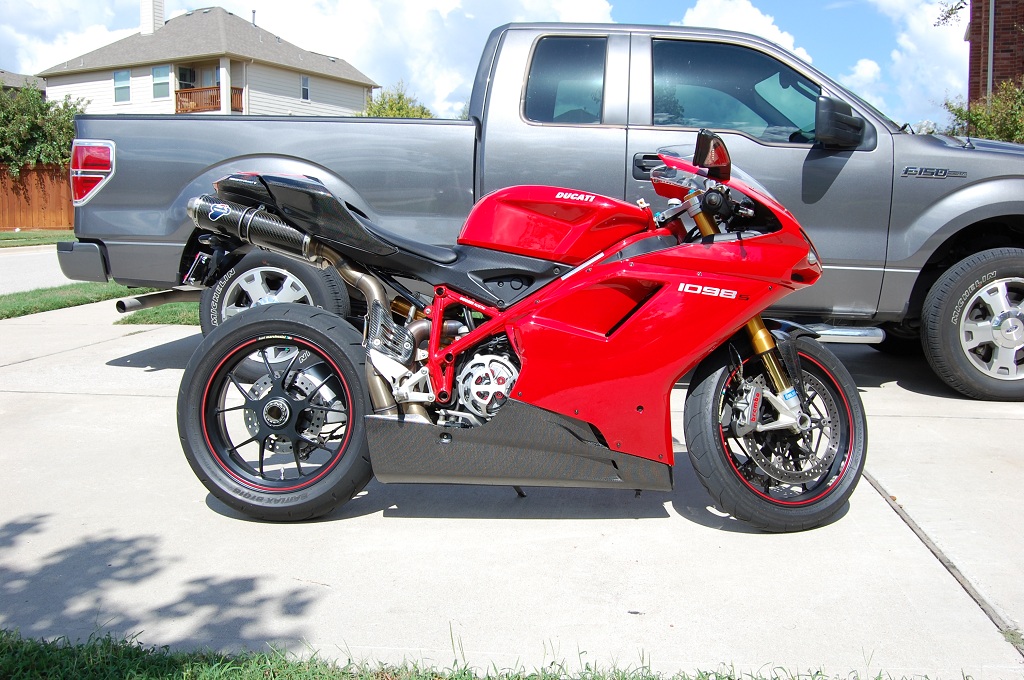 Ever try to find someone online that you haven't seen in 20-30 years? Good luck. I'm adding some keywords here so that Google can help people find me. I'll add them as I think of more.
Navy Coral Sea Enterprise A-7 F-14 corsair tomcat hillsdale san mateo nebraska falls city lemoore winterland san francisco memphis millington miramar philippines cubi olongapo randy mcelroy wfo wforiders asbr austin sportbike ducati cbr aprilia rsv4