2016 Kona Private Jake – modified a bit.
The Private Jake is a drop bar bike, but I'm in my 60's and that just isn't for me.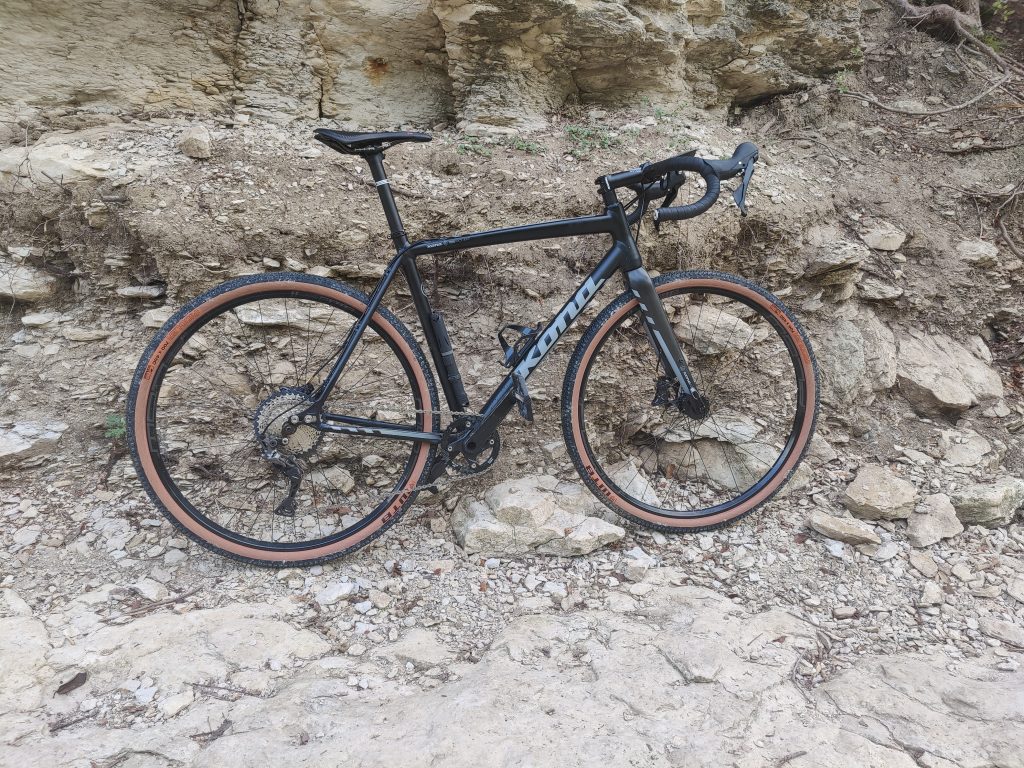 Converted to flat bar, and added a Lauf fork for a bit of frontend cushion.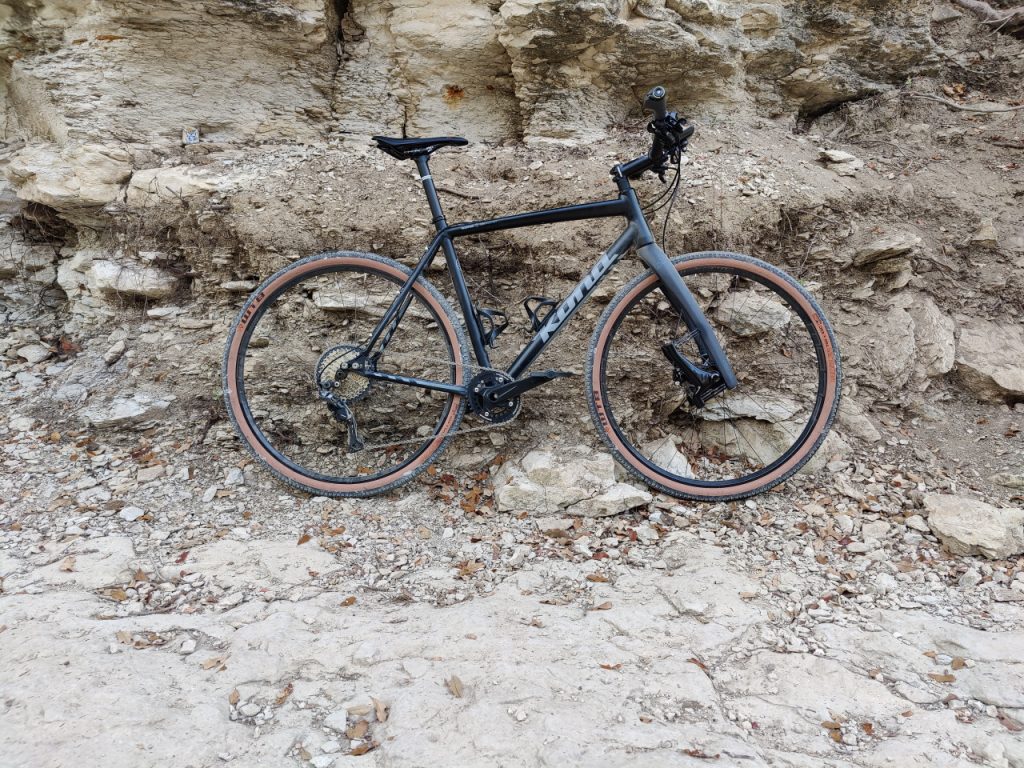 Paint came from Spray.Bike. Really easy to shoot, and definitely improves the look of the bike.