The frame is the Micro Spider Hex from Blue Sky RC. There's a build thread for this at RCGroups.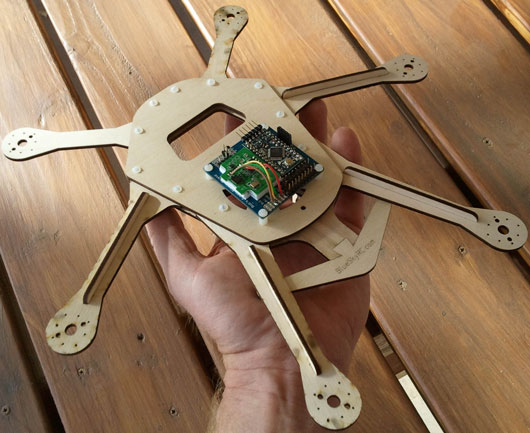 This will be the last multirotor I do with an Arduino chip. This does have the 6DOF (degrees of freedom) sensor board attached. The sensor is from Bob's Quads. The software is from The Multiwii community.So here we have the Arduino mini-pro, the 6DOF sensor with 3 axis gyro and 3 axis accelerometers and the shield board for ease of mounting and connectivity.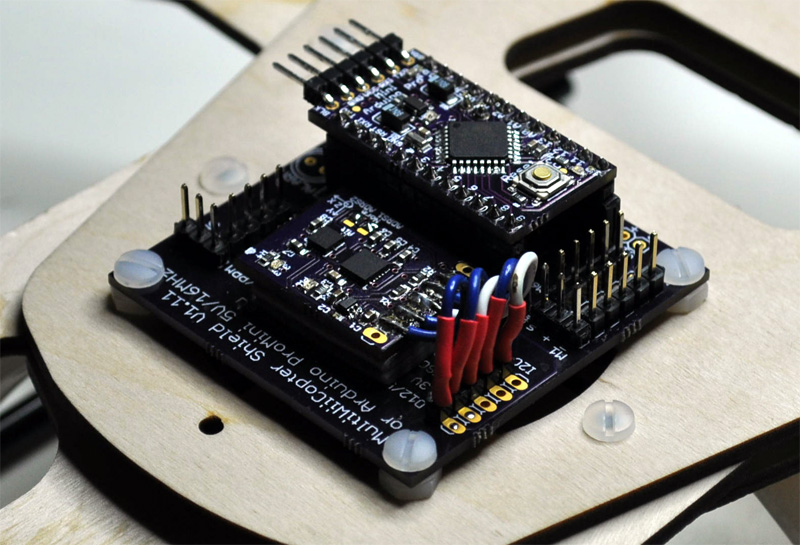 I have the ESC (speed controllers) and 5 of the 6 brushless motors mounted so far. The 6th motor (and some spares) are on a boat coming from China right now. Here's a peek at what we have so far.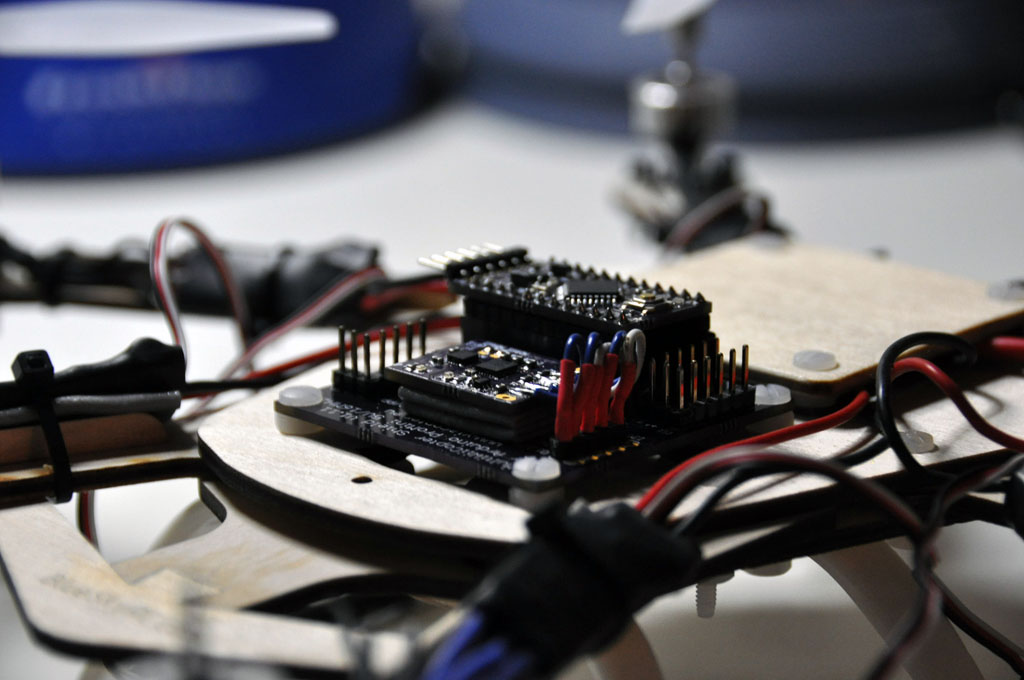 Stay tuned for more…