The HobbyKing (and others) KK flight controller boards for multi-rotors have always lacked one thing, auto-level. Not anymore! This is from the post on rcgroups.com,
"The NeXtcopter open source code for the KK boards was just a starting point for my ultimate goal: bringing the much-requested auto-level feature to KK-level boards.
Over the last few months I have been working on bringing the most current open-sourced KK software up to date. Along the way a number of great new features, some unique to NeXtcopter Plus, have been added.
These include:
– Autolevel (switch selectable in-flight with CPPM mode)
– PID loop control on all axis (PI for auto-level)
– Support for accelerometers and auto-level functions
– Support for Dan's under-development MEMS board
– Custom MultiWii GUI interface for use with serial adapters or potentially bluetooth
– Simple LCD menu system for on-field adjustments without a laptop
– Low Voltage Alarm support for LEDs or piezo buzzer
– Support for CPPM receivers with up to 8 channels
– Lost model alarm"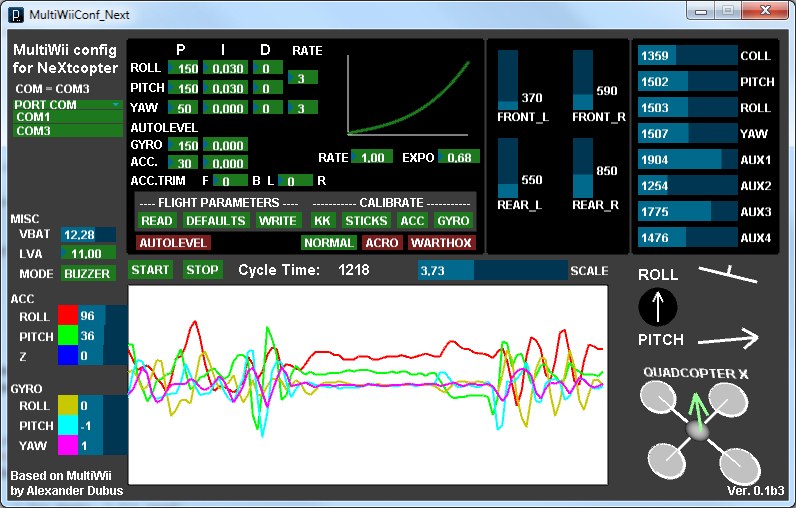 You can read the entire post, and all the replies here.